Traveling by motorbike is one of the popular travel experiences in Vietnam. Vietnam has many places to visit if you travel by motorbike, in which you will feel more interesting than traveling by other means of transport. That's the reason why today I decide to write about Vietnam motorbike tours – places to visit.
There are many reasons for Vietnamese people, especially young people, to like using motorbikes. Traveling by motorbike will help you take the initiative to go where you want to go. You will be able to fully see the scenery on the roadside if you travel by motorbike. You can also freely stop to take pictures and chat with the locals. In addition, using this vehicle also saves costs, and it also teaches us how to manage and solve unforeseen problems.
Below are the places to visit if you travel by motorbike.
1. Northwest backpacking tourist destination
From Hanoi to the Northwest, there are many places that you can have the Vietnam motorbike tours that I'm sure that you will never forget.
Hanoi – Moc Chau – Ta Xua
This route is an option not to be missed with endless flower gardens and charming mountains. In addition, you can also visit Pha Luong peak – the roof of Moc Chau plateau. You can follow Highway 6 from Hanoi to Moc Chau to get to the town and it can take about 4-5 hours. Thung Khe Pass or Dai Yem waterfall, Ang village pine forest in Moc Chau are places you should stop to check in during your trip. You can rest a bit and then continue the journey of hunting clouds in Ta Xua.
Here is Top 5 must-places to visit in Moc Chau while having a motorbike tour from Hanoi to the Northwest.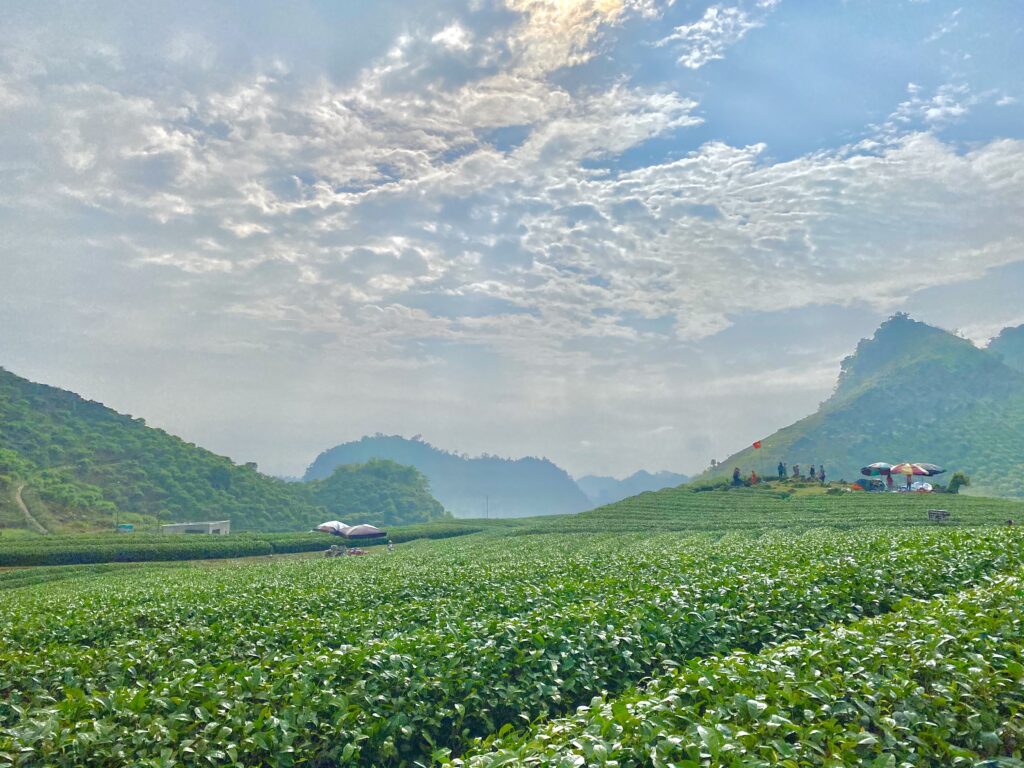 Hanoi – Sa Pa – Hoang Su Phi
Sapa is a place with fresh air. If you go to Sapa you can see snowfall in Winter, such a great place to avoid the heat of Saigon. And Sapa is also the only place in the northern mountainous region of Vietnam suitable for both resort tourism, adventure tourism (climbing), discovery travel… In Autumn, Hoang Su Phi is an ideal place for backpackers not to be missed.
The journey will be more than 300km long, starting from Hanoi, along Highway 2, to Lao Cai and then to Hoang Su Phi. The road up there is not too wide but there is little traffic so it is quite safe to move.
Remember to bring warm clothes because the weather in Hoang Su Phi is quite cold. You can also bring a little food, there are not many shops on it.
2. Northeast tour: from Hanoi to Ha Giang
This is considered the most difficult and dangerous route to travel. From Hanoi to Ha Giang city is very far. But to experience the roads inside Ha Giang province is a challenge for any driver, not only a car driver but also a motorbike rider. However, this place is still one of the most attractive places for backpackers in Vietnam.
Coming to Ha Giang, you can go through Yen Minh – Lung Cu – Dong Van – Meo Vac – Ha Giang – Ngang Pass.
This route will have a lot of interesting things that you cannot help but choose. You can see the largest buckwheat field in Vietnam, conquer the Lung Cu flagpole or simply see the dreamlike pine hill in Yen Minh, all these attractions are irresistible. .
From Yen Minh to Dong Van. You will pass a quite famous pass in Lung Thau commune, this is quite a dangerous pass, but the scenery is so beautiful that people are captivated.
Next of the journey to discover Ha Giang is Meo Vac district located about 20 km from Dong Van. To get to Meo Vac, you will experience Ma Pi Leng pass – the road of happiness.
Finally, returning to the majestic Ngang Pass with clean beaches at the foot of the pass is the ideal last stop to end this journey.
For more about destinations to visit in Ha Giang, you can read here: Traveling to Ha Giang to enjoy the beauty of Northern Vietnam.
3. The road from Da Nang – Lang Co (Hue) of Central Vietnam
If you intend to go to Da Nang, do not ignore the route Da Nang – Lang Co. The road is quite short, only about 30km long but there are many interesting things there.
To the south is Hai Van pass, to the north is Phu Gia pass. Below is Lang Co Bay with a long, smooth white sand beach mixed with blue water that makes you fall in love.
However, on the way to the beautiful Lang Co, you need to pass Hai Van Pass – one of the most dangerous passes in Vietnam. So when traveling through this pass, remember to bring your hat and protective gear carefully.
Stopping at the top of the pass is an extremely magnificent natural scene, you will love to take a few photos as a souvenir and continue to move to the end of the pass, Lang Co is already in front of you.
4. Quy Nhon – Phu Yen: one of the greatest Vietnam motorbike tours
This is the route that I once traveled by motorbike. It can be said that it is one of the two most beautiful backpacking routes that I have ever traveled, next to Ha Giang.
Binh Dinh – Phu Yen is a coastal land famous for its unspoiled natural scenery, romantic village scene chosen by many directors as the setting of many films.
As a lover of backpacking, you should prepare a good health because the road will be quite long, but in return, you can go through the picturesque roads of Tuy Hoa and the road to the windy Ghenh Da Dia,…
The road is really very poetic. One side is the wonderful mountains, the other side is the poetic blue sea, everyone will love to look at it. And in the middle of the sunny and windy Central region, Phu Yen Da Dia Ghenh appears as a new world, full of magic. Classified as a wonder of Vietnam, Ghenh Da Dia proves its charm with its unique beauty that is unmatched, once coming here is enough to satisfy, no need to go anywhere.
If you want to travel to Quy Nhon – Phu Yen, check here for more about places to visit in Quy Nhon and Phu Yen.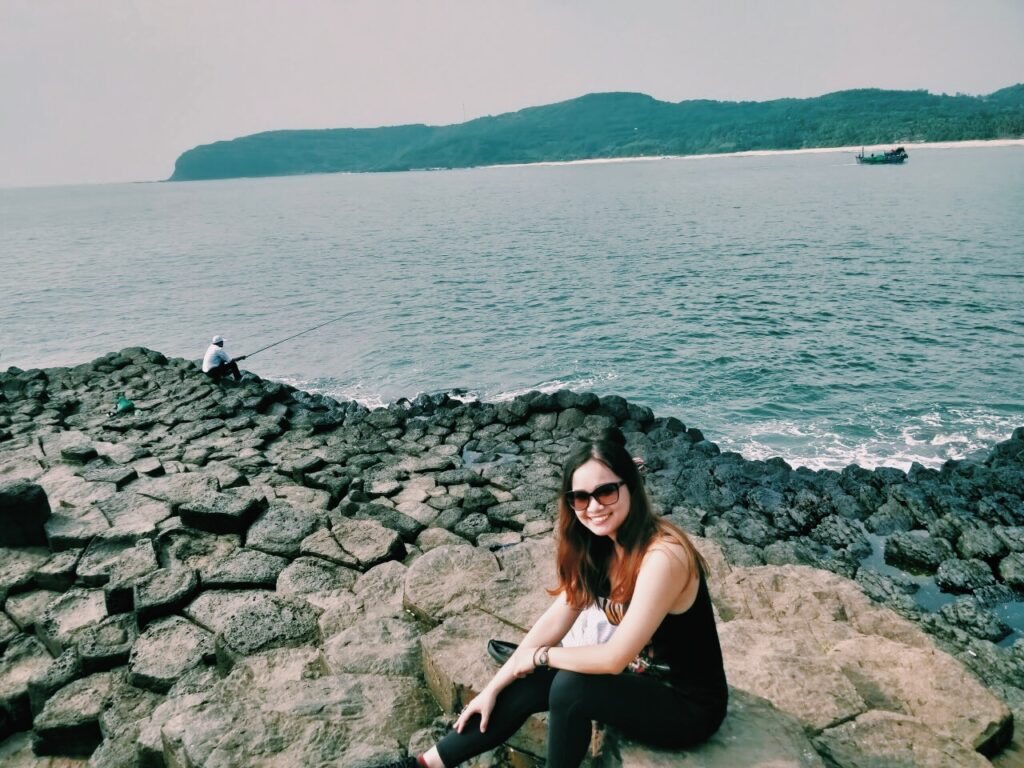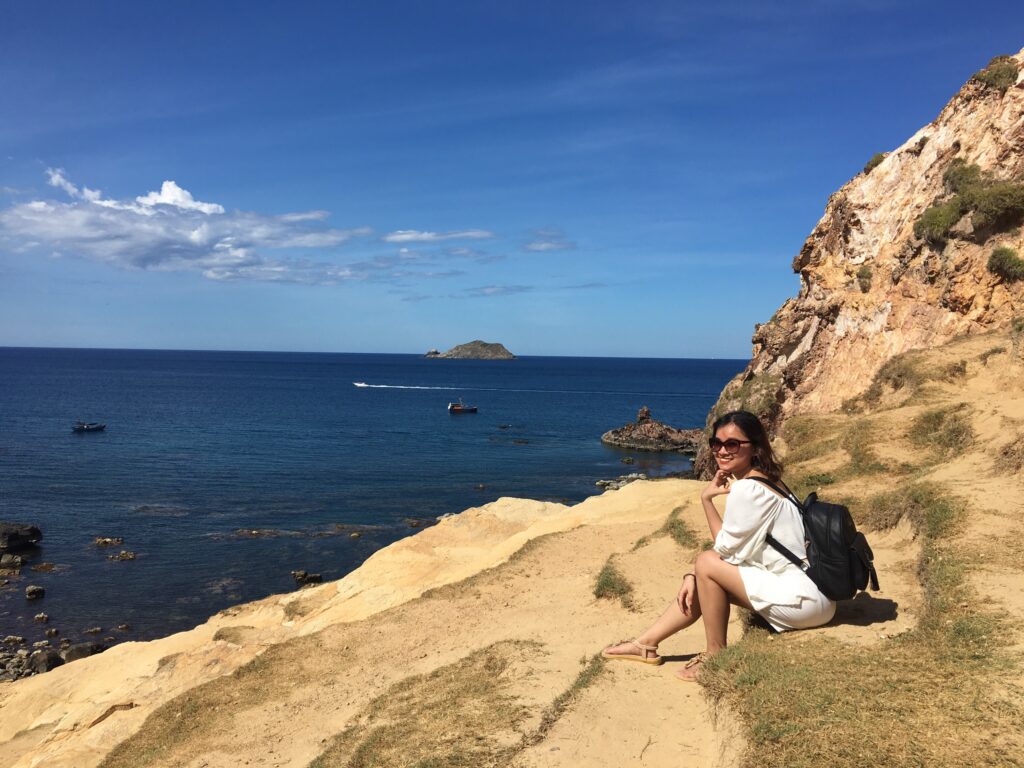 5. Riding motorbike from Sai Gon to Da Lat
Da Lat – The city of fog, this is the place that attracts many couples to come. It will take about 10 hours by motorbike from Saigon to here. However, the scenery on the road will make you forget about the long road ahead and dispel the feeling of fatigue.
When coming to Da Lat, don't forget to stop by Langbiang, Elephant Mountain, Xuan Huong Lake… Everywhere is beautiful, every place is poetic and equally majestic. The weather here is not to mention, it is so wonderful, it will be a little bit cold and the air is very fresh. Very romantic, isn't it?
At the beginning of the year, I missed the trip to Da Lat due to the epidemic situation. I really can't wait to go back to Da Lat again.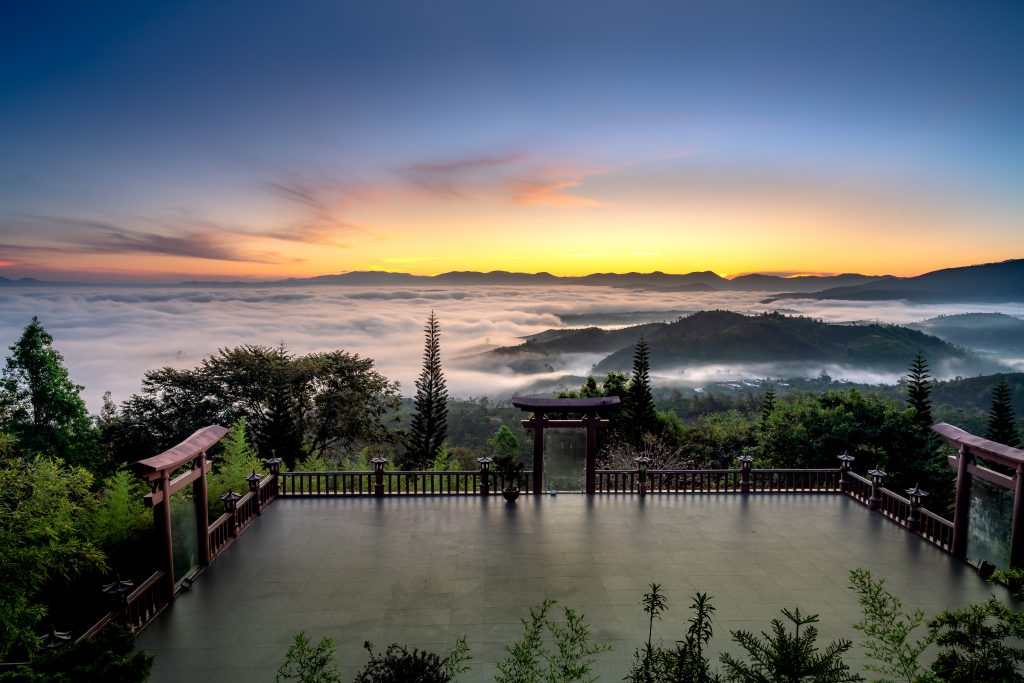 6. Traveling through Vietnam by motorbike
Last but not least, have you ever imagined you will one day travel through Vietnam by motorbike? It will take a week or more to ride from Hanoi to Saigon (or from Saigon to Hanoi). But you will have chance to see more amazing landscapes than ever before.
This is a Vietnam travel itinerary of a Vietnamese friend that I consulted on the Internet (if you know Vietnamese or can translate the article from Vietnamese to English, you can see it here):
Day 1: Hanoi – Cua Lo and Vinh (Nghe An province) (350km)
Day 2: Vinh – Quang Tri – Hue (400km)
Day 3: Hue – Hai Van Pass – Da Nang – Hoi An (165km)
Day 4: Hoi An – Thi Nai lagoon – Quy Nhon (305km)
Day 5: Quy Nhon – Phu Yen – Nha Trang (233km)
Day 6: Nha Trang – Mui Ne – Phan Thiet (274km)
Day 7: Phan Thiet – Vung Tau – Saigon (end of journey) (250km)
From Saigon, you can continue down to the West, Ca Mau, or you can go diagonally to Phu Quoc Island, or go back to Da Lat, Central Highlands.
I have no experience riding a motorbike by myself when traveling. Usually it's my friends who ride, and I sit in the back. But as far as I know, when traveling by motorbike, we can't forget car repairs, protective armor, helmets, phones with 4G & Map or GPS locators, raincoats, shoes, face mask, eyeglasses, dry food and water.
Have safe and enjoyable Vietnam motorbike tours!