Vietnam owns 3,260 km of coastline and many beautiful archipelagos. The diverse beaches can satisfy all visitors, from those who love the excitement with sea sports or those who love the wild. That's the reason why I decided to write a post about the most beautiful beaches in Vietnam, in my opinion.
1. Ha Long Bay
Ha Long Bay – World natural heritage recognized by UNESCO.
Traveling to Quang Ninh, you cannot help but visit Ha Long Bay which is one of the most beautiful beaches in Vietnam. The majestic natural scenery with hundreds of different large and small islands and green vegetation and clear sea water easily makes visitors "collapse".
Exploring Ha Long Bay, you will experience a lot of interesting activities such as climbing, exploring caves, kayaking and conquering the beautiful islands in the middle of Ha Long Bay.
In addition, in Quang Ninh, there are countless beaches in the top of the most beautiful beaches in Vietnam such as Co To Quang Ninh, Quan Lan Island in Quang Ninh, Bai Chay beach, Tra Co beach (the longest beach in Vietnam)…
Please don't forget enjoy delicious culinary paradise with Quang Ninh squid rolls, surface vermicelli, sea sam… About Vietnamese sea food, you can also refer to this link: Vietnamese sea food dishes.
This place is also known for the wonder of limestone mountains and Cua Van fishing village.
2. My Khe Beach – Da Nang
Da Nang has a number of beautiful beaches. One of them is My Khe beach.
Visitors who love water sports can visit My Khe beach, which is famous for surfing, snorkeling, Flyboard water jet… Not only known as the most beautiful beach in Vietnam, My Khe beach was also voted by Forbes magazine of the US as one of the 6 most attractive beaches on the planet in 2006.
My Khe beach is the soul of Da Nang city, playing an important role in daily life of the people here.
In the morning, you can go to the beach to watch the sunrise or raid the seafood market. In the afternoon, you can take a cool bath, windsurf, paddle, skydive or play volleyball. In the evening, you can go camping on the beach or take a walk under the starry sky. The sea will comfort and cherish all your emotions.
If you want to seek privacy, you can rent a motorbike and run to the pristine Tien Sa beach, north of the Son Tra peninsula. Other attractions nearby are Tien Sa port, But beach, Nam beach and Linh Ung pagoda.
I have also written a post about Da Nang in this link: Da Nang travel – must-places to visit.
3. Cua Dai Beach – Hoi An
Cua Dai Beach is an extremely attractive destination when exploring Hoi An. Cua Dai has smooth white sand and is the "meeting" of 3 rivers: Thu Bon, Truong Giang, and De Vong. This beach is one of the most beautiful beaches in Vietnam.
Visiting Cua Dai beach, you will be immersed in the cool water. There is also a beach park and a clean beach for you to enjoy swimming and playing games on the vast sand.
Take off the sandals and walk around the beach to feel the smoothness and relaxed feeling like never before. All worries suddenly disappear, zoom the eyes far away to admire the inherent wild beauty of the island. nature. That's all I want to do and to feel whenever traveling to the wild beach.
Besides, the island cluster of Cu Lao Cham near Cua Dai beach is also a destination not to be missed in Hoi An. The island is recognized by UNESCO as a world biosphere reserve, a typical example of the harmonious connection between nature and people. In particular, scuba diving to see colorful corals at Hon Dai, Bai Xep is one of the most attractive experiences. There are more than 300 different species of coral here, diverse in shape, size and color.
4. Ky Co beach – Quy Nhon
Ky Co beach is likened to "Maldives in Vietnam". This has a very unique terrain with three sides bordering the mountain and one side facing the sea. The beach has the shape of a beautiful crescent moon.
In Ky Co beach, you will be overwhelmed by the magnificent scenery of mountains, caves, stone slabs and high cliffs.
If you are interested in Ky Co and Quy Nhon, please come and see this post for more information about this place: Places to visit when traveling to Quy Nhon.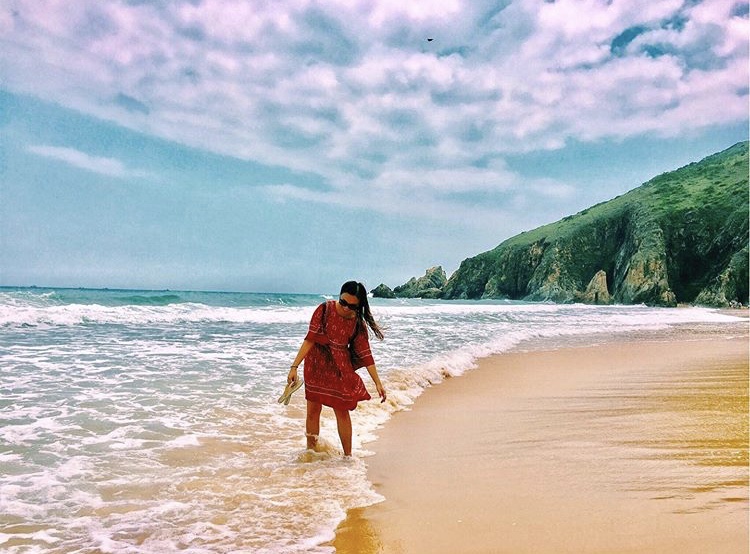 5. Phu Yen beach
Phu Yen has a coastline of 189km, so there are many beautiful beaches. Highlights include: Mon beach, Tuy Hoa beach, Phu Thuong beach, Goc beach, Tu Nham beach.
The beaches in Phu Yen will definitely give you extremely wonderful experiences in the cool water and iridescent sand. In addition to swimming, you can also climb cliffs, climb mountains, fish or visit the forests near the sea.
in Phu Yen, don't forget to come to Ghent Da Dia and the filming location of "Yellow Flowers on the Green Grass". These places are extremely incredible.
6. Mui Ne beach – Phan Thiet
Mui Ne is in the Cham Pa historical tourist area. This place is also characterized by white sand dunes (Bau Trang) and pink sand dunes which attract tourists with skateboarding.
Coming to Mui Ne beach, you can also explore the pristine fishing village, with its rustic beauty as in pictures, along with discovering the cuisine of the fishing village that also gives unforgettable impressions.
I have not had the opportunity to travel to Mui Ne. However, Mui Ne is always on my list of must-visit destinations because my friends always say that Mui Ne beach is the most beautiful beach in Vietnam.
7. Ly Son beach – Quang Ngai
With its remote location off the Central Coast, Ly Son Island, Quang Ngai is known for its huge crater remains and extensive garlic farms. At Ly Son beach, there is a place you cannot help but visit, which is the unique To Vo gate. This place is a very beautiful natural lava rock arch nearly 2.5 m high. To Vo Gate is a remnant of a volcano from millions of years ago.
Ly Son beach fascinates visitors with the peaceful scenery of a coastal village and clear blue sea water, seeing the bottom. In Big Island, Be Island, Mu Cu Island does not have many palm trees, beach resorts, instead there are geological zones and 50 local temples.
8. Nha Trang – Khanh Hoa
Talking about the beautiful paradise-like beach in Vietnam, it is impossible not to mention Nha Trang, a famous sea with dozens of beautiful bays that are true to heaven on earth. Nha Trang Bay is one of the 29 most charming bays in the world. Some beautiful islands in the top 5 most beautiful beaches in Vietnam such as: Binh Hung island, Doc Let Nha Trang, Tru beach Nha Trang, Binh Ba Cam Ranh island… The central city is proud to own beaches The most famous beach in the world, attracting millions of tourists every year.
Nha Trang beach with a length of 7 km, located in the city is the most popular destination. Here, visitors can swim, play parachute, surf, jet ski. In the peak season from April to August every year, the beach is always in a state of crowded tourists.
If you are looking for more secluded beaches, you can book tours to Mun island, coral island, Hon Mot island… There are a variety of experiences not to be missed such as diving, walking under the sea, riding banana floats and surfing.
Nha Trang attracts many tourists not only for its clear and romantic beaches, but also famous for its magnificent Ponagar Tower of Champa, beautiful Ninh Van bay, Hon Mun, Vinpearland, Van Phong bay or the Institute of Oceanography.
9. Phu Quoc – Kien Giang
Phu Quoc is the largest island in the country and is located in the South of Vietnam. More than half of this teardrop-shaped island is tropical jungle, but the main tourist attraction is the beaches.
Sao beach in the south of the island has fine white sand and clear blue water.
Truong beach in the island is the most beautiful destination to watch the sunset, with artworks belonging to Sunset Sanato Beach Club. You can take a walk in the sunset, under the swaying coconut trees and enjoy the cool breeze from the sea.
Don't miss the island tour of Mong Tay, Gam Ghi, May Rut and Dam Ngang if you love an island tour. You will experience fishing, scuba diving to explore the ocean or play sports on the water.
Hon Thom paradise with the world's longest cross-sea cable car is also a suggestion.
In addition to the beautiful beach, there is also an 8-hectare Aquatopia Water Park.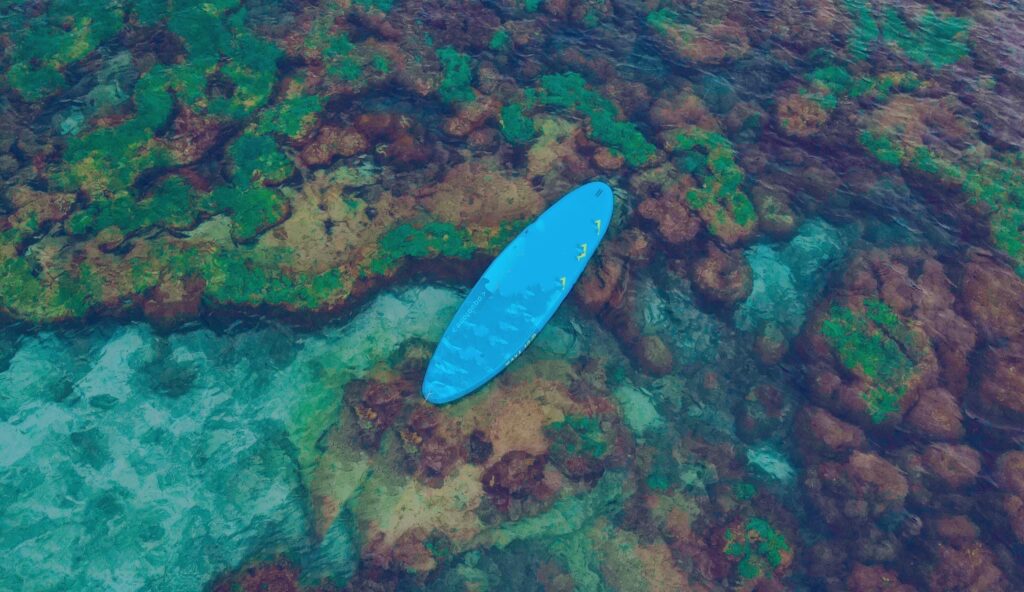 The most beautiful beaches in Vietnam is always the ideal destinations for a great vacation. These will be the places for you to get away from the hustle and bustle of life and be immersed in the vast space of the sea, discover the beauty from the mysterious ocean. Please don't forget to explore the fun experiences at sea and enjoy your rare relaxing moment.