Vietnam has a long coastline. Therefore, Vietnamese seafood here is also very diverse. Today, I'm gonna introduce to you about Vietnamese seafood dishes which are popular to us – Vietnamese people.
Types of snails
I'm sure this is the kinds of favorite food of many people. We have clams, snails, finger snails, oysters, cockles, mussels, scallop…
There are a few ways to process clams or snails:
steamed clams or snails with ginger and lemongrass.
Stir-fried clams or snails with butter and garlic
Stir-fried clams or snails with tamarind
Stir-fried clams or snails with coconut water
With oysters or scallops, chefs often prepare them by grilling them with onion fat or grilling with cheese.
In Hanoi, we love to have these dishes, especially in winter.
Besides, these are also indispensable dishes when traveling to the sea. Among the seas of Vietnam that I have traveled through, perhaps the dishes of this type that I like the most are in Quy Nhon.
Here are some pics of Vietnamese seafood I took in Quy Nhon.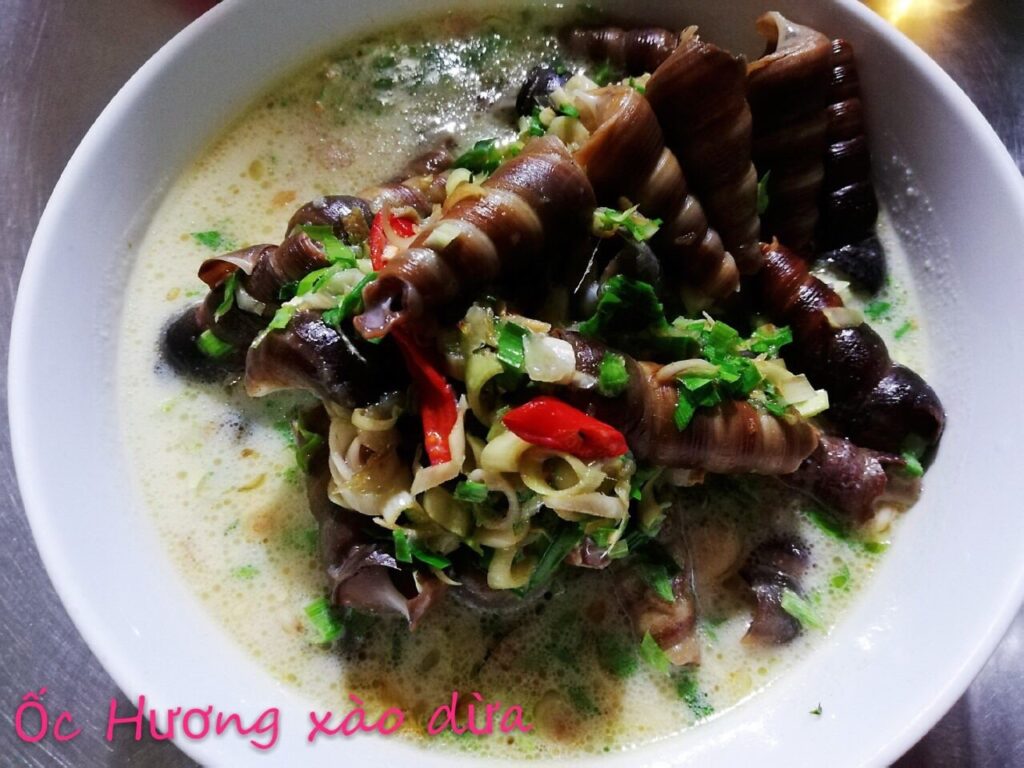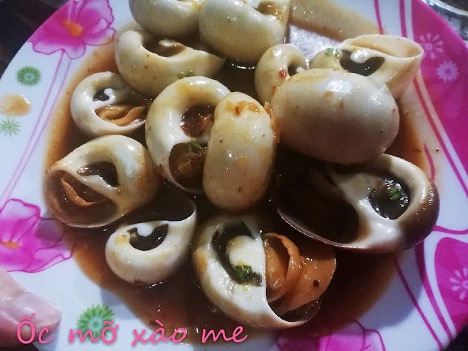 Types of shrimps and crabs
Referring to Vietnamese seafood, it is impossible to not mention shrimp and crab dishes.
Shrimp and crab can be cooked by boiling, steaming, cooking soup, making rolls… In addition, shrimp and crab can also create delicious seafood vermicelli or crab rice noodles…
Types of squid
In Vietnamese seafood, there are many types of dishes made from squid. As you can see from the photo above about a bowl of seafood vermicelli, squid can be cooked into "chả mực". I don't know what "chả mực" can be called in English. It is kind of a grilled pie made from squid and pork.
Besides, dishes made from squid also includes grilled grilled squid, grilled cuttlefish, grilled broad squid, Grilled squid sticky rice, Grilled squid with tomato sauce, Grilled squid rolls, Grilled squid soup…
Above are the types of Vietnamese seafood that have come up with in my head. I hope that when you come to Vietnam, you will explore more and then tell me all about it.